How does an unemployed person get the supplies to make jewelry, you may wonder. Well, wonder no more! An unemployed person may take the mass-produced plastics route. This way gets you bags and bags of beads for very little money. There is no problem with this, I've found. No problem at all except. . . they're not at all pretty. That may have been harsh. Some of the mass produced plastic beads are very lovely. Some of them don't have a seam, even. Mass produced glass is better. Mostly. However, those beads may not be properly annealed and, damnit, are just not as lovely as artisan glass beads. Plus, I'm not going to use one thousand of the same bead as my earrings are made one at a time and are on-of-a-kind.
The trick is to go semi-precious. Depending on the stone, semi-precious can be very affordable (all prices based on 16" strand of 6mm round, unfaceted beads) and always quite beautiful. Take quartz for example.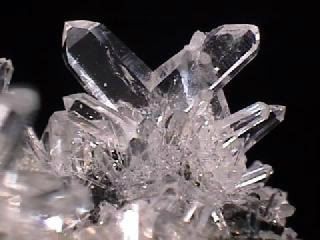 Rock quartz is the one most are familiar with. It is clear in color and transparent. They average about $6.50 and I have seen them with out-of-country wholesalers for as little as 4 bucks a strand.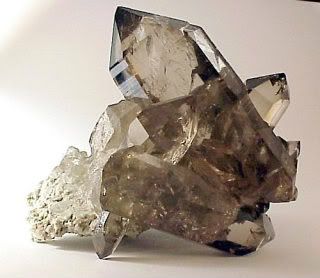 Smoky quartz is, well, smoky looking quartz. These'll run you about $6.70 at the regular outlets and $4.00 if you are willing to risk the exporters.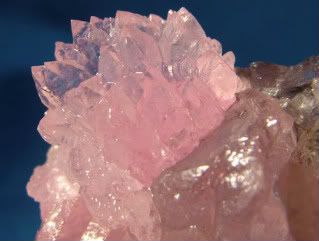 Rose quartz tends to be less transparent. Perhaps this is why it runs cheaper than other quartz. $3.70 at the usual outlets and about $2.50 at the foreign wholesalers.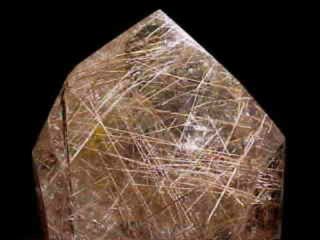 Rutilated quartz has golden or red looking inclusions which makes for some spectacular looking beads. These inclusions can happen in any color quartz. These beauties will run you at least 10 bucks a strand at the usual suspects and $6.00 wholesale.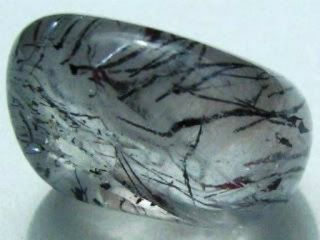 Tourmalinated quartz has inclusions of tormaline. These inclusions are usually black. Clear quartz with black inclusions will be on the more pricey side at over ten dollars a strand retail and $7.50 wholesale.
There are many more colored quartz: lemon, milky, rainbow. . . and on and on. I've found that the more transparent the quartz, the more it costs. Inclusions are also sold at a premium.
P.S. Did you know that both citrine and amethyst are really colored quartz? I didn't include them here because the jewelry people don't treat them as such. Also, and, plus, notwithstanding-- the above prices are my own personal experience prices. If anybody can find these things cheaper-- tell me!